THE UNIVERSITY OF LIVERPOOL (UNILIV)
Expertise: To determine in vivo efficacy of treatment in mouse models of Pseudomonas aeruginosa and Staphyloccus aureus respiratory infection.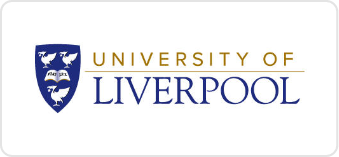 Over the last 5 years, the University of Liverpool has invested heavily in clinical infectious disease research through the Institute of Infection & Global Health (IGH), with new world-class laboratories and 108 researchers. In REF 2014, IGH was ranked 7th in the UK for research power in clinical medicine.
The participants in Light4Lungs have access to state-of-the-art microbiology and immunology facilities for infection research, including an animal house with in vivo containment levels II-III, cell imaging equipment and high-speed data handling, among others. The Bacterial Pathogenicity group led by Prof. Kadioglu focuses on understanding the pathogenesis and host-pathogen interactions of major pathogens such as Streptococcus pneumonia, Staphylococcus aureus and Pseudomonas aeruginosa. They bring expertise in the use of animal models to study host immune responses and pathogen behaviour during respiratory infections and collaborate with the Centre for Genomic Research on the use of genomics to study bacterial populations during infections, with a particular focus on chronic lung infections of Cystic Fibrosis (CF) patients.
Professor Aras Kadioglu
, Professor of Bacterial Pathogenesis at IGH since 2011, focuses his research on pathogenesis of respiratory bacteria and the interplay between bacterial virulence and host immunity. For the past 15 years, he has worked on developing clinically relevant mouse models of respiratory and systemic infection to elucidate mechanistic understanding of the disease processes involved. As part of these efforts, his group also has research interests in
novel anti-bacterial therapeutics and the development of new vaccines. He has published 70 papers since 2000, has 2,152 citations since 2010, and the Bacterial Pathogenesis & Immunity group he leads has 1 Tenure Track Fellow, 5 postdocs, 2 Academic Clinical Fellows, 1 technician and 7 PhD students.
Professor Craig Winstanley became Professor of Bacteriology in 2011 and has more than 25 years' experience working with pseudomonas. He served as a member of the Research Advisory Committee (2007-2013) and the Strategy Implementation Board at the Cystic Fibrosis Trust (2013 – 2015) and is currently acting as co-investigator as part of the MRC-funded Bronch-UK (bronchiectasis) consortium. He has published in excess of 100 papers, 50 or more of which are on pseudomonas, many in collaboration with clinical colleagues.
Daniel R. Neill was appointed tenure track fellow at the Institute of Infection and Global Health, University of Liverpool in January 2015. His interests lie in immune responses in the airways, with a particular focus on Streptococcus pneumoniae and Pseudomonas aeruginosa. He has published 20 research papers and has over 1,300 citations since he was awarded his PhD in 2010, with first or joint-first author papers published in journals including Nature, Nature Biotechnology, Nature Communications, Journal of Allergy and Clinical Immunology, PLoS Pathogens and the American Journal of Respiratory and Critical Care Medicine.
Dr. Jo Fothergill has focused on chronic infections caused by Pseudomonas aeruginosa and other Gram negative pathogens since the start of her research career. This work spans phenotypic and genetic variation within clinical strains and populations, therapeutics and resistance, diagnostics, infection mimicking in vitro models and studying complex communities. Throughout her career she has been awarded two research fellowships (Medical Research Foundation and the Leverhulme Trust) and several prestigious awards including European Young Investigator by the European CF Society (2008), the Vallee Foundation Fellowship (2015) and successful nomination by the Royal Society to attend the 60th Lindau Nobel Laureate Conference (2015). Dr Fothergill is currently a member of the Cystic Fibrosis Syndicate in Antimicrobial Resistance.